Use this form to send us a message:
Get in touch with us
Address: 2082 East 9800 South
Salt Lake City, UT 84092
Email: info@adjustagrill.com
Web: www.adjustagrill.com
The Adjust-A-Grill is the ultimate in cooking grills—outdoor cooking just got a lot easier! The patented design adjusts up, down and around to cook a variety of different foods and keeps your fingers away from the fire. Heavy-gauge steel construction is backed by a manufacturer's lifetime warranty. The Adjust-A-Grill includes a 10-ounce canvas storage bag that doubles as a potholder.
THE PERFECT OUTDOOR COOKING SYSTEM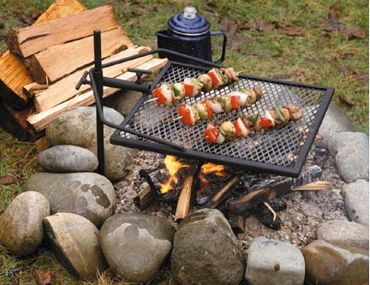 Adjust-A-Grill
Grill on the Go
Adjustagrill "Grill on the go!" was specifically designed for the camper who wants to make campfire cooking easier and safer.

Outdoor cooking was never made easier!

Its patented design adjusts to cook a variety of food and the Adjustagrill was made for easy setup, easy cooking, and easy storage.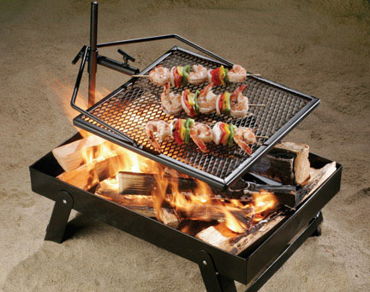 Adjust-A-Grill Campfire
Adjust-A-Grill Campfire
Adjustagrill Campfire was specifically designed for meeting the requirements of environmentally sensitive permitted areas where ground fires are not allowed.

These areas include: US Forest Service, Bureau of Land Management (BLM), state parks, beaches and other such restricted areas.

The fire pan can be set up in a parking lot for tailgating or used on a picnic table for Dutch oven cooking. It comes with a sturdy Cordura® carrying case. The case has 4 D-rings to strap to your load/gear.